Who Really Started The Current Conflict in Ethiopia?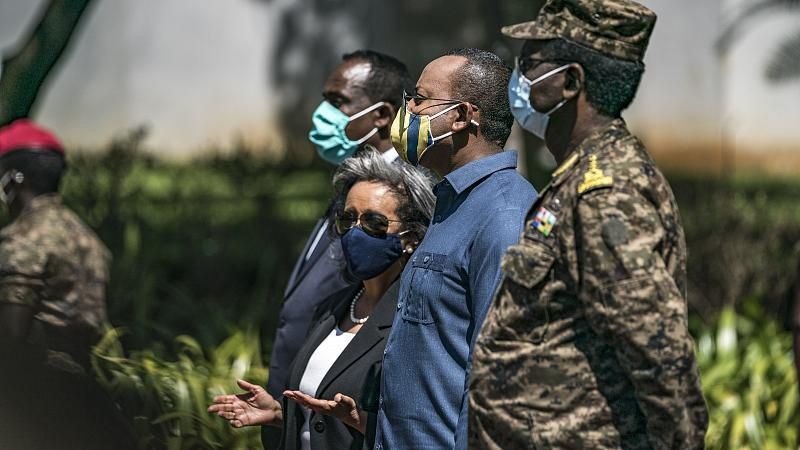 The war in Ethiopia has now been raging for just over a year and already efforts are being made to absolve the Tigray People Liberation Front (TPLF) of the responsibility for starting the conflict, despite the front itself proudly claiming that it had started the war when it thought all was going to plan.
High ranking TPLF officials after they had attacked the Ethiopian Northern Command stationed in the northern Ethiopian territory of Tigray had gone on TV to brag about how they had launched a pre-emptive strike which they called Anticipatory Self-Defence and through which they had taken control of the largest Ethiopian Military Command in the country. They had gone on to say that they had used deadly force on anyone that had resisted their move. They had also stated that in taking control of the Ethiopian Northern Command and its entire arsenal of weapons they now had the largest and strongest military force in the entire East African region, a region that counts as its members, countries like Eritrea, Kenya, Tanzania and others.
The TPLF when they first embarked on their misadventure and before the wheels had come off their plans for domination, were sure that that their plan to recapture Addis Ababa, the Ethiopian capital and reinstall themselves on the seat of power — after having been driven out by popular protests — was going according to plan.
Although things had initially gone as planned for the TPLF because the Ethiopian government had been caught unawares, it was not long before the Ethiopian Army had managed to regroup and launch a lightening counteroffensive which saw the TPLF being driven out of its regional capital into the inhospitable deserts of Tigray in a matter of a few short weeks.
Despite the TPLF fleeing in the face of the Ethiopian army onslaught a significant number of its high level members were either captured or killed by Ethiopian Federal forces within weeks of the TPLF launching its misguided war.
It is also worth mentioning that the TPLF had fired no less than sixteen rockets at Asmara, the Eritrean capital, targeting densely populated civilian areas in the Eritrean capital, something that Mirjam van Reisen makes no mention of.
A year on and with TPLF's plan to capture the Ethiopian state in tatters and a string of atrocities committed by it attached to its name, the western handlers of the TPLF have found it necessary to re-write history and apportion all blame on the Ethiopian Prime Minster and Eritrea.
One such attempt to conjure up a new version of events from thin air was recently published by a certain Dutch academic by the name of Mirjam van Reisen and her junior associates.
Although Mirjam van Reisen claims to be a professor of Data Science, she nonetheless shows remarkable disdain for incontrovertible facts and exhibits an alarming lack of appetite to present accurate information.
She tries desperately to link a delivery of new bank notes to the Tigray region with the start of the war. Apparently in her version of events, the Ethiopian government had sent a contingent of Ethiopian Commandos in two cargo aircrafts to the Tigray regional capital to arrest TPLF officials. According to the claims made in the article, the plan failed because the TPLF had prior knowledge of the raid and had opened fire forcing the commandos to leave empty handed.
A cursory look at this version of alternate facts raises some basic questions which Mirjam van Reisen — as a supposed academician only interested in the truth — should have raised.
Here are a few of the points;
-The two aircrafts that were sent to Tigray on 3rd November 2020 were civilian cargo planes operated by a civilian airline. This fact by itself lends itself more to the fact that the airplanes were carrying a cargo of new bank notes rather being involved in some sort of special operations. If there had been any intention of a Special Forces operation, no doubt a more suitable aircraft like a C-130 type of aircraft would have been used by the Ethiopian forces
-If the version of events about the TPLF engaging in a fire fight with a cargo plane load of Special Forces is to be believed, then how come the aircrafts in question did not sustain any damage in the ensuing fire fight. It is obvious that the aircraft did not sustain damage as they were able to depart the airport only a few hours after their arrival without any technical issues.
-The biggest obstacle that western revisionists have in this matter is to erase from the collective memory of Eritreans and Ethiopians the words of high ranking TPLF officials which had tried to show their military prowess when they claimed to have launched an Anticipatory Self-defence attack in accordance with international norms — according to them.
-One of the items presented as evidence of the collaborations between Eritrea and Ethiopia is a list of flights showing what are called irregular i.e. non scheduled flights between Eritrea and Ethiopia by the Ethiopian flag carrier Ethiopian Airlines. What Mirjam van Reisen conveniently passes over is the fact that between March 2020 and April 2021 due to the Covid lockdown ALL scheduled flights to Eritrea had been suspended. Therefore, any flight to Eritrea during this period was a chartered flight. Therefore, to hold up a log showing a series of chartered flights and claiming it as evidence of sorts, is to say the least disingenuous
-While Mirjam van Reisen beats about the bush to try and rescue the terrorist TPLF's reputation, she unwittingly exposed her utter contempt for Eritrea and her complete disregard for Eritrean life by ignoring the rocket attacks on Eritreans in Asmara by the TPLF. Not to mention the fact that had the USA, UK, Holland or any western nation sustained such an attack, they would no doubt have gone after the perpetrators with all the military might they can muster.
It is worth noting that the USA — the biggest antagonist of Eritrea's right for self defence — has launched pre-emptive attacks on nations thousands of miles from its border to safe guard what it calls its national interests: without these nations attacking the US or any of the territory it controls. In light of the US's habit of bombing nations at will, one does not need a fertile imagination to guess what America's reaction would have been if a foreign entity launched rocket attacks on its capital. Yet, despite the USA being prepared to use unprecedented levels of force to safeguard its interests across the Globe, it tries to deny Eritrea the right to protect itself on its own doorstep.
It is obvious from the article that Mirjam van Reisen's vision is so selective, that it has effectively rendered her blind to the prevailing reality.
One thing is certain, no matter what western "experts" say, the sole responsibility of the current situation in Ethiopia lies squarely with the TPLF.
Yafet Zereou