Official 30 Years Independence Celebration in Asmara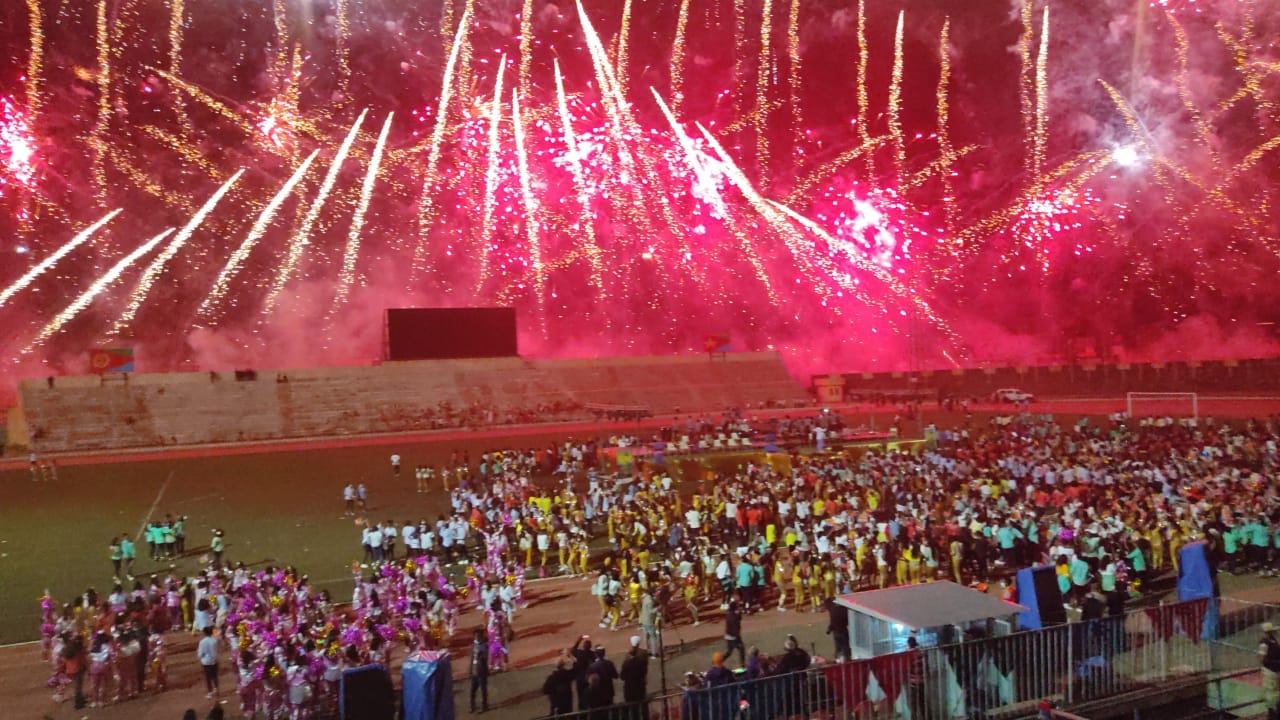 Eritrea Celebrates
It was thirty years ago today on 24th May 1991 that the victorious Eritrean People's Liberation Front had liberated Asmara, the capital of Eritrea. Ever since that historic day Eritreans have gathered to remember, and celebrate this day that many had paid the ultimate price to make a reality.
On a fresh breezy Monday afternoon in Asmara, the official Independence day celebrations were opened by Ambassador Zemede Tekle, Minister of Cultural Affairs and chairman of the organising committee at the grounds of Asmara Stadium.
H.E President Isaias Afewerki in his address to the nation outlined the challenges that Eritreans had overcome in the past years to maintain their independence and safeguard their sovereignty. He paid tribute to those who had fought for independence and preserved it in the face of great challenges that had been put in their way by the enemies of Eritrea.
In a tribute to the gallant armed forces of Eritrea for the huge part they played in the fight for independence and their continued role in the protection of the nation, a military parade was held which featured all the branches of the military, the ground forces, the air force, and the navy, including the police. During the parade it was pointed out that the Eritrean army was a people's army, an army that stands for truth and one which reflects Eritrean values.
The professionalism and the discipline of the Eritrean army was on full display during the parade. It was a faultless display without a single misstep, a show that made all Eritreans who watched proud. To see young Eritrean soldiers fly the flag so proudly and prominently was a thing of beauty, an emotional moment.
Following on from the parade was a musical feast, where icons of Eritrean music performed. The centrepiece of the musical festivity was the fifty-five piece orchestra which was playing live. This was the first time that this was being done out doors.
The day's celebrations were brought to a close by a spectacular display of fireworks, which lit the dark sky above Asmara.
After the end of the programme as H.E. President Isaias Afewerki went down to thank the participants for their effort to make the day a memorable one, he was met by an ecstatic and euphoric group of participants, who wanted to show their appreciation of his gesture.