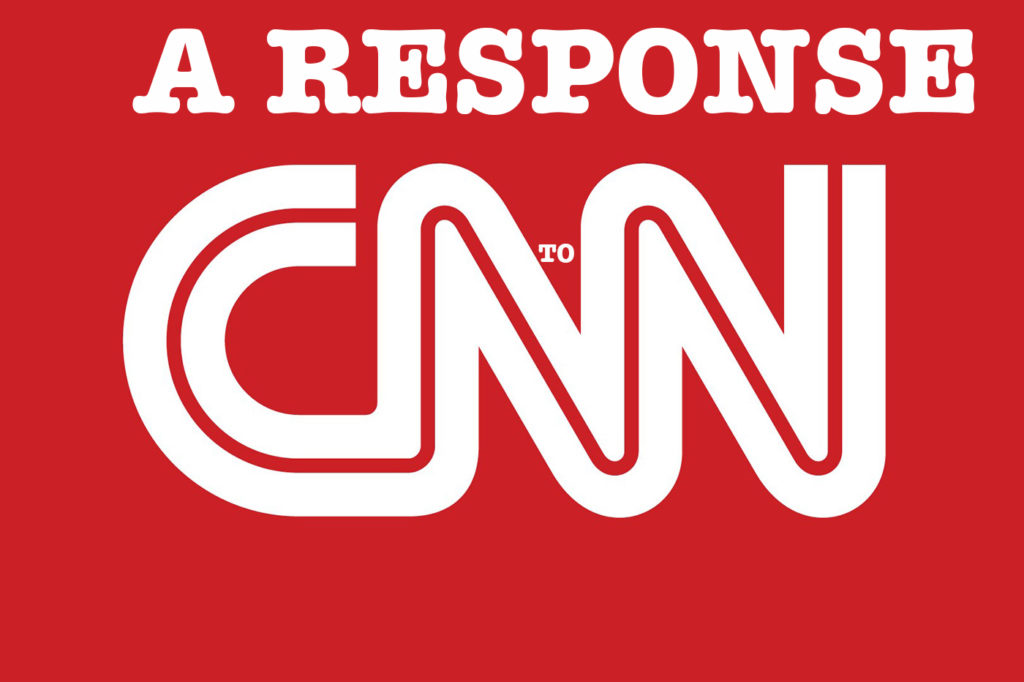 by Yacob Zecharias
In yet another attempt to malign the good name of Eritrea, CNN has churned out yet again another poorly researched, over exaggerated and biased propaganda piece under the title Massacre in the mountains ( 27th February 2021). CNN itself states that it was highly dependent on a network of TPLF activists when it stated 'Through a network of activists and relatives, CNN tracked down eyewitnesses to the attack'. It is unclear what they were expecting from TPLF vetted 'eye witnesses', as they say, Turkeys' don't vote Christmas.
To those of a normal persuasion it beggars belief that a news agency like the CNN would rely on a network of TPLF cadres for its information. Those of us who are all to aware of the propensity of the TPLF to lie through its teeth, cannot but be gobsmacked at such an admission by a supposedly reputable news agency. The CNN's acknowledgement of using TPLF's network of trained misinformation agents, is in fact an acceptance on its part, that the media group has now become nothing more than the propaganda wing of the defunct TPLF.
CNN had tried to absolve the TPLF's responsibility of the inhumane attack that the group had launched on the Ethiopian Army bases in the early hours of November 2020, an attack that forced the Ethiopian government to defend itself from the aggression of the TPLF. An aggression that the TPLF were proud to claim responsibility for when they thought that they had the upper hand, boasting on TV that their operation which they had dubbed a lightning anticipatory self-defence attack, but now that the wheels of their misadventure has come off, through proxies like CNN they want to deny any responsibility.
One could go through the CNN report and pick out the glaringly obvious discrepancies and anomalies but it would be better to focus not just on this report but the plethora of reports that western media seems to be generating about supposed massacres in churches in the Tigray region of Ethiopia.
Western media is peddling a story line that there has been a series of massacres in churches or around churches in what the Ethiopian government considers, an operation to restore the rule of law in the Tigray region. Invariably, in these reports it is claimed that it is Eritrean troops that carried out the killings, in a vain attempt to tarnish the image of Eritrea.
These reports make no mention of the well documented fact that the TPLF had used churches and mosques as hideouts and that large quantities of ammunition had been recovered in the grounds of these holy places.
Neither do these reports take into account the religious sensitivity of the people in the area, be they Eritreans, Ethiopian, Christian or Muslim. If indeed such massacres had been committed in these churches, there would have been an outcry from all corners of the land. For example, when western media talk about the attack on St Mary's Church of Axum, they are either not privy to the fact that this church is considered to be the Holiest church in the Orthodox church or they want to ignore this fact. If an attack on such a holy site had indeed taken place, starting from the Patriarch of the Orthodox church, there would have been a huge outburst of protests, but to date there has been no word. It would seem that western media like CNN, believe themselves to be more Catholic than the Pope.
There is no doubt that such reports are intended to create division and religious conflict in the area by pitting Christians against Moslems. This is seen by the claim that it was Arabic speaking Eritreans and Eritreans from a predominately Muslim ethnic group that are being accused of these killings.
If CNN and its cohorts in the west are interested in the truth, next time they speak to their network of TPLF cadres, they should ask them why is it that when TPLF militias are fighting against the Ethiopian army they are consider as heroes, and when they inevitably end up dead, they are unashamedly referred to as civilians.
It is said that he who lives by the sword, will die by the sword. For over two years, both Eritrea and Ethiopia had offered not just an olive branch, but the entire tree to the TPLF, begging it to come to its senses. In the end, in the early hours of 4th November, emboldened by its western backers and overcome by its own sense of grandiose in its ability, the TPLF attacked the Ethiopian army, which led to its defeat within 2 weeks by the Ethiopian army that it had tried to destroy. Now in a vain attempt to justify its gross miscalculation and moment of madness, the TPLF and its western backers are desperately trying to find a scapegoat on which to pin the blame for their gamble gone wrong on.
It is quite clear to any objective observer with a modicum of knowledge of the Horn of Africa's history — especially the past 30 years — that western media is trying desperately to revive the fortunes of the TPLF, their former errand boy, in an attempt to keep their past collusion with this murderous group under wraps.
The western media's selective memory and their somewhat discriminatory practices are eloquently described by Samuel Gabisso — an Ethiopian activist who had suffered at the hands of the TPLF and whose plight and that of his people was conveniently forgotten by the western media —in an article he wrote entitled Tigrayan Lives Matter more in Ethiopia, one last time (http://awasaguardian.com/index.php/2021/02/27/tigrayan-lives-matter-more-in-ethiopia-one-last-time/?fbclid=IwAR15_GB6ccfy5_zYHX4xYDjbvNYAa1vdKEkcJz2G7lspY1GPaTEqf8X-8Wg)