99.8% Voted Yes to Eritrean Independence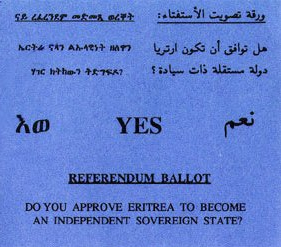 In a three day nation wide referendum between 23 – 25 April 1993 Eritreans voted overwhelmingly for independence with 99.8% voting for independence.
As the nation of Eritrea is gearing up to celebrate the 30 years independence anniversary which freed Eritrea from the occupying Ethiopian force on 24 May 1991. Eritreans on social media also managed to remember the historic landmark referendum results of April 1993.
EritreaCompass